Research study on warehouse workflows
Overview
Through primary research of a global supply chain and service company's paper warehouse, I led a team of four UX consultants in developing process improvements to our client's Receiving and Shipping departments. I delivered our research findings to the University of California, Irvine Henry Samueli School of Engineering to guide them in the creation of automation-focused engineering capstone projects.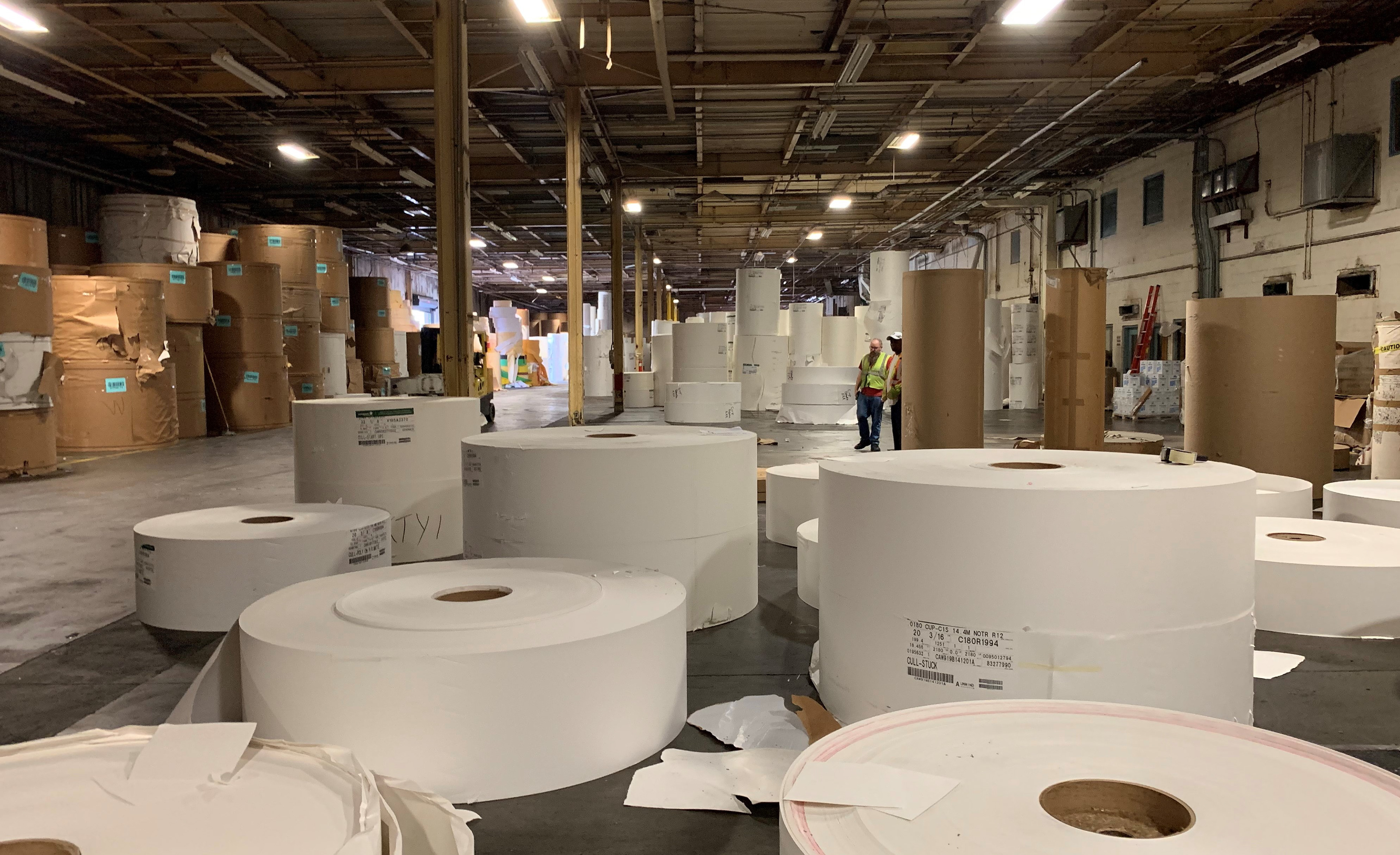 Client consultation
My team of four UX consultants, in conjunction with the University of California, Irvine, met with our client, CellMark Recycling to discuss the project brief.
Our client trades in the defective paper inventory that they purchase and receive from large paper mills. The new inventory of large paper rolls is unloaded and processed in the receiving department. Samples are taken along with measurements of the rolls. A "Receiver" manually determines the type of paper from the samples taken and enters it into a database. CellMark's sales team uses the database to sell the inventory to customers around the world. 
The receiving process was described as time and labor intensive, and consequently error prone, resulting in costly demurrage fees from railcars sitting idle. The client's brief proposed the creation of a device to eliminate the need to manually measure and identify samples
Skepticism of human-centered design
Our stakeholders did not believe our team of UX consultants could provide any value to the project. "I don't see how you can help!" They had brought the project to UCI in hopes of creating a new tool to reduce manual labor.
Project plan
Our client was correct that my team would not build any new hardware outright; however, after actively listening to their brief, I led both teams in shifting the project focus towards validating the problem and understanding the workflows of the receiving department.
I created a
project plan
using a design-thinking approach; the plan outlines the project's goals, timeline, deliverables, and risks. The plan was revised half way through the project to incorporate the findings from my team's field research and problem definition.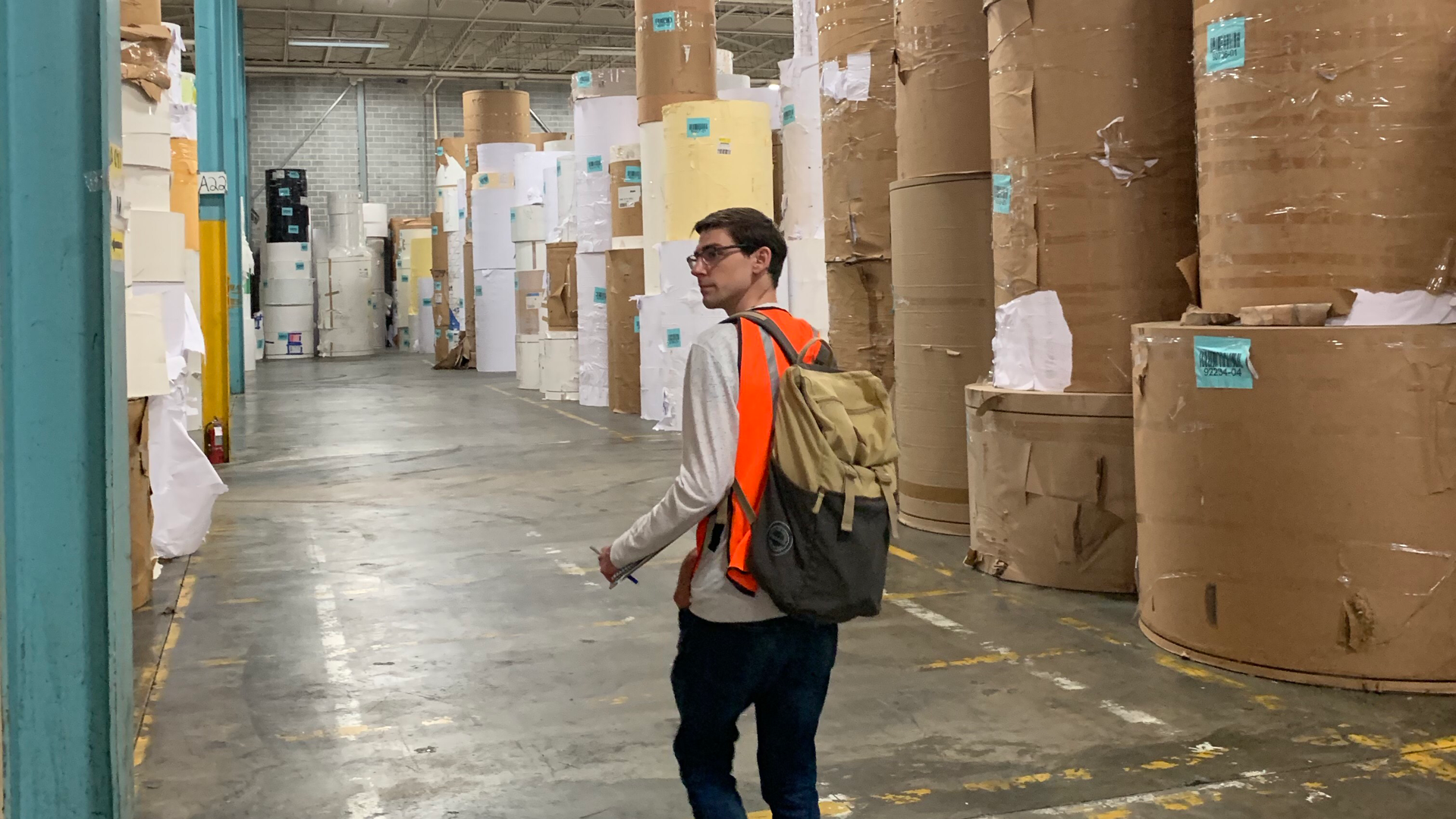 Discovery
A strategic research plan
I planned and organized a visit to our client's South Carolina warehouse. During the visit, I built rapport with warehouse management, gathered data on the
warehouse layout
, and
shared my analysis
of the site with my team.
I synthesized those insights into a comprehensive
contextual inquiry research plan
, using the data I gathered to determine the methods and
schedule
of the study. I collaborated with my team to create interview scripts and documentation.
Orangeburg, SC field study
During the course of leading my team in a three-day contextual inquiry research study, I developed a deep appreciation for the challenges that CellMark employees face in processing new inventory. Research methods included analysis of photos and videos, direct observations, 1:1 interviews, and contextual inquiry interviews.
Overview of the study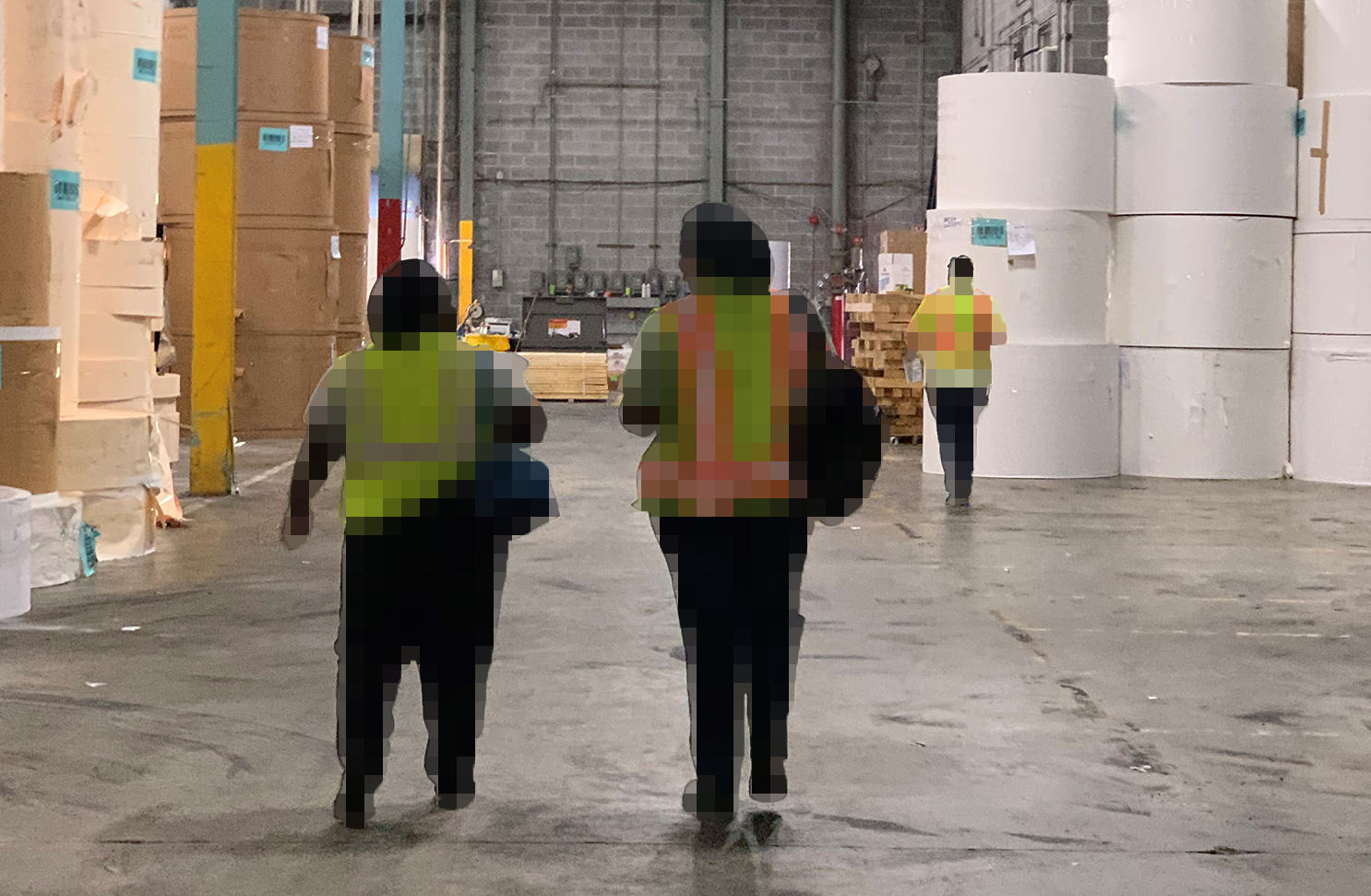 Building empathy

We were surprised by the thousands of paper rolls that filled the building. Walking end-to-end can take several minutes. A constant flow of grab trucks cruise through the aisles, the drivers moving inventory within the warehouse as they look for available free space for the large paper rolls.
During an observation, I watched as members of the receiving team walked back and forth between the office and the receiving department. Each on opposite ends of the warehouse. 
During our interviews, one of the workers responsible for measuring the rolls recounted an incident that our researcher had observed earlier in the day. Two workers had started the process of entering the new paper rolls into the inventory system and recording measurements using paper worksheets. However, each had a different understanding how to order laying out these worksheets.
While this lack of clear protocol resulted in staff confusion and the need to redistribute the worksheets, if they had not caught this error early, it would have led to inaccuracies in the inventory system and significantly more rework to correct. 
Additionally, we engaged in contextual inquiry, shadowing employees. We learned how much specialized knowledge employees call upon to do their job. Much of this knowledge is only shared verbally and does not exist in an external system where it could be accessed by the larger team.
Furthermore, issues exist with wifi not extending throughout the warehouse. To resolve a question, it was often just faster just to walk the length of the warehouse. Interestingly, despite this being an inefficient process, it allowed the warehouse staff to have a lot of face-to-face interaction, which they took as a positive.
One employee reported during an interview that she had worked in many isolating warehouse environments before and that the personal connection here was a key factor in her job satisfaction. 
I organized and led debrief sessions (i.e., interpretation sessions) with my team, allowing us to recount and question the data collected during the day. We developed a shared understanding of events and of how information flowed between the back office and the receiving department. Additionally, we drafted two sequence models and a physical contextual design model during this process.
Through expanding our notes and coding our data in the days immediately following the study, the team created clusters of information on communication procedures, artifacts used to capture roll measurements, instances of manual entry, identified errors and rework, and other first order data.
Defining the problem
Through mapping our data to contextual design models we synthesized the findings from our field study. We created collaboration, physical, artifact, and sequence models as defined by Holtzblatt in Contextual Design. 
Additionally, we used affinity diagramming to sort the notes captured from our debrief sessions. 
1. A scarcity of physical space has wide-ranging negative impacts on efficiency
2. There is a reliance on mental knowledge to complete tasks vs. externalized processes
3. Inconsistent and broken paths of communication leads to inefficiency and errors
4. Personal connection and a culture of improvement are foundations for success
I delivered our findings to the client as a research report, as defined in the project plan. Additionally, I scheduled a video conference with stakeholders to present our research later that same week, which allowed the client to digest the findings and prepare questions in advance.
"I'm really impressed with the thoroughness of your research." 
            - Director of Business Operations
"You guys really hit it out of the park. It was a home run. [...] Really nice work!" 
            - Warehouse Management
[The research team] "did a really good job picking up on where our soft spots are." "And really that came from them listening" [to the employees at the warehouse]. 
            - Regional Director, Sales & Operations
As a first step towards developing solutions, I had each member of my team craft new problem statements. We collaborated and built the following statement from our individual statements.
How can we improve communication and visibility of information between all points of contact with the receiving department to increase efficiency and reduce error?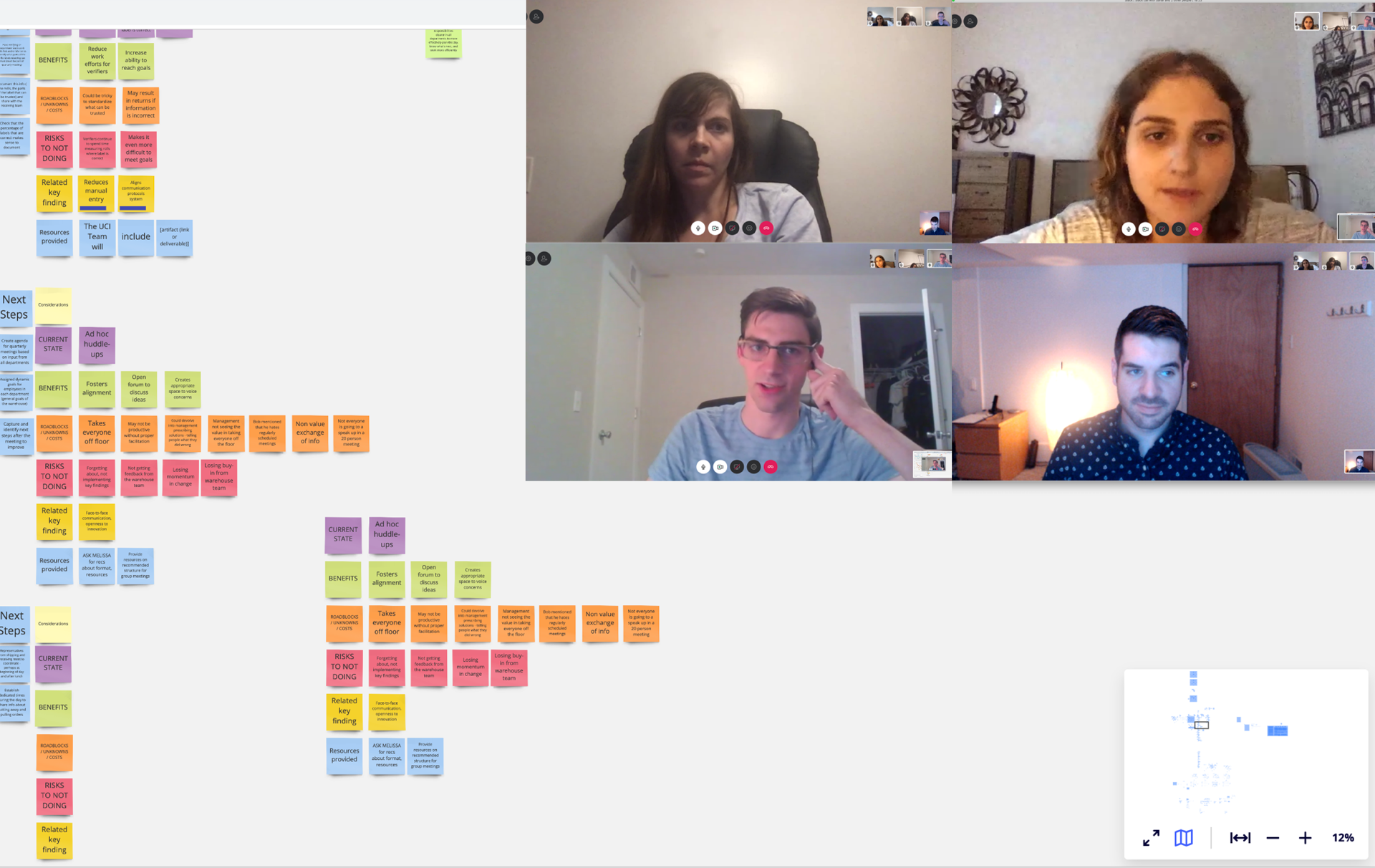 Developing solutions
Using the new problem statement; I organized ideation sessions with my team. Through brainstorming, brainwrites, sketching, and worst possible idea exercises we built a repository of potential solutions to improve communication at CellMark.
We organized and synthesized the ideation session data using affinity diagramming to develop thirteen larger themes, including ideas to improve communication practices and make upgrades to the technology infrastructure.
We then prioritized these ideas according to urgency, impact, and effort and further converged on nine actionable recommendations.
Delivering recommendations
Iteration and building solutions
I led the team in iterating on our final recommendations, building a table of easily digestible supporting data for each recommendation, guiding the client in implementing the recommendation.
Feedback on initiatives implemented as a result of our research and recommendations


[I load] "more trucks in a day than I've loaded in a very long time [...] I'm happy"
            - Warehouse Management
"Huge positive impact [on team's performance] No doubt about it"
            - Warehouse Management
Delivered research to UCI
The professors at the School of Engineering were excited by the recommended capstones, including developing new hardware and software to reduce the need for repetitive manual entry in processing new inventory. 
"You did exactly what we needed you to" 
            - UCI Capstone Committee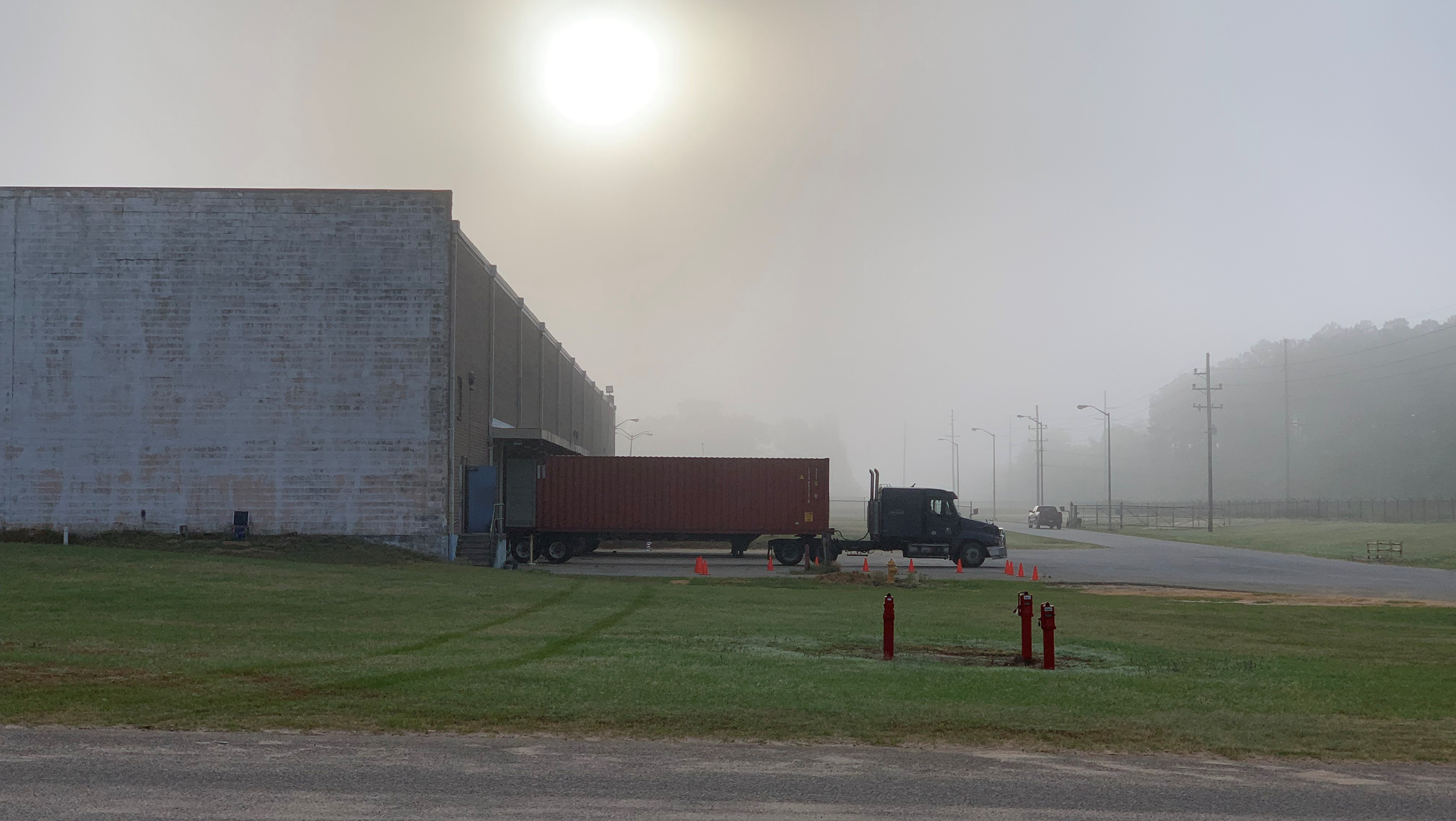 Impact 
In response to our team's recommendations, warehouse management introduced several new processes (e.g., cross-department warehouse status updates) to improve communication, reduce cognitive and physical fatigue, and improve warehouse efficiency.
Warehouse management has reported that the throughput of shipments has increased since implementation of daily cross-department team meetings.
CellMark management provided every member of the warehouse with our research findings and began a conversation on improving communication and workflows.
Improved Employee Engagement
Early data shows positive feedback and increased engagement by the warehouse team in response to our insights and recommendations; they are actively addressing identified pain points.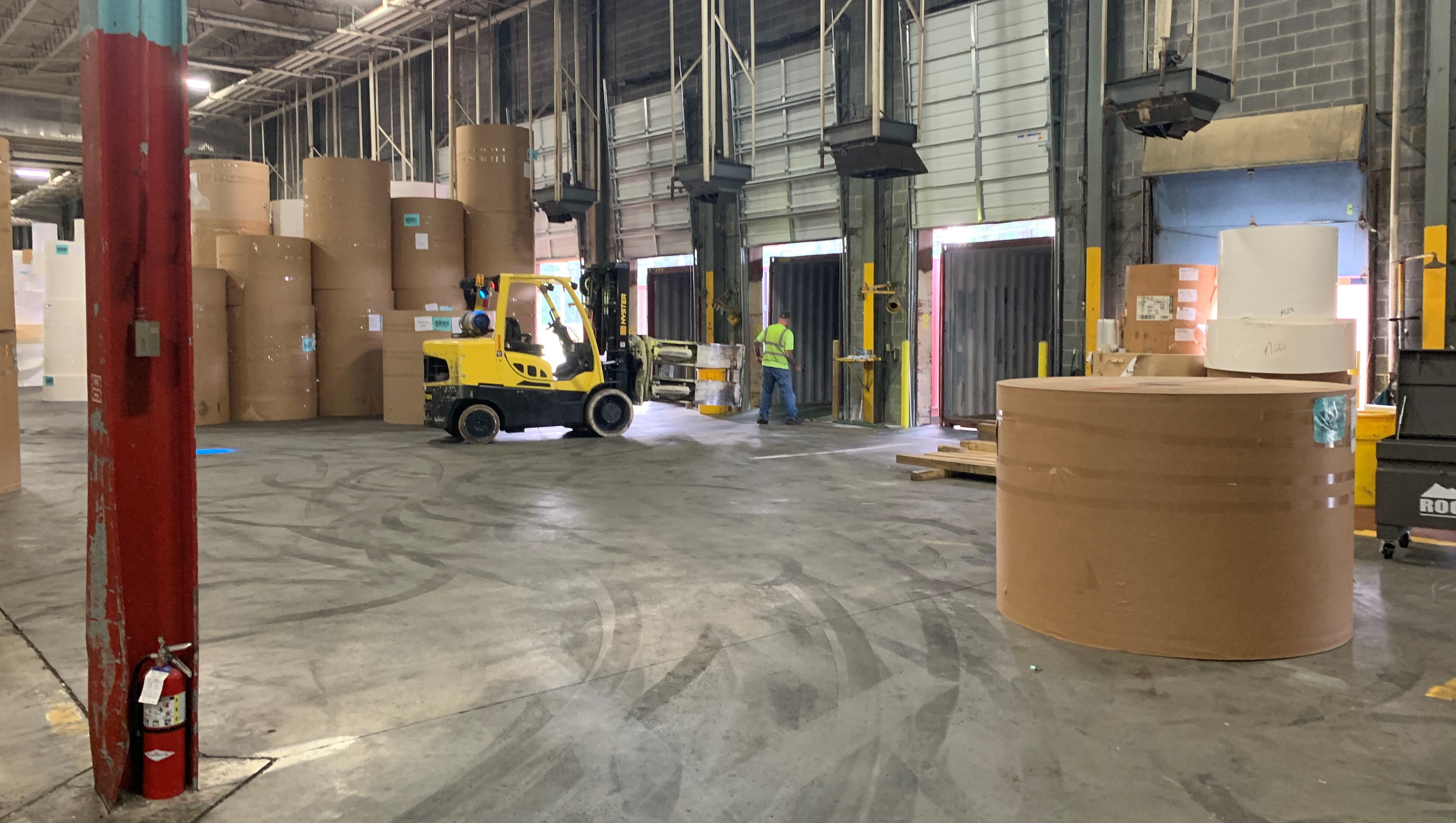 Next steps

The Henry Samueli School of Engineering will finalize their capstone projects, coordinating with CellMark to determine whether to move forward with the Engineering and Computer Science capstones tied to our research findings.
Interested in working together? 

Contact me today!