Gamification of FedEx Office Strategies to Improve Store Metrics
Overview
Drawing on a rich contextual understanding of operations and proven customer experience strategies at FedEx Office, I researched and designed board games that contributed to improving key-performance indicators (KPIs). The successful testing and iteration of these games at a single store led to implementation across the district.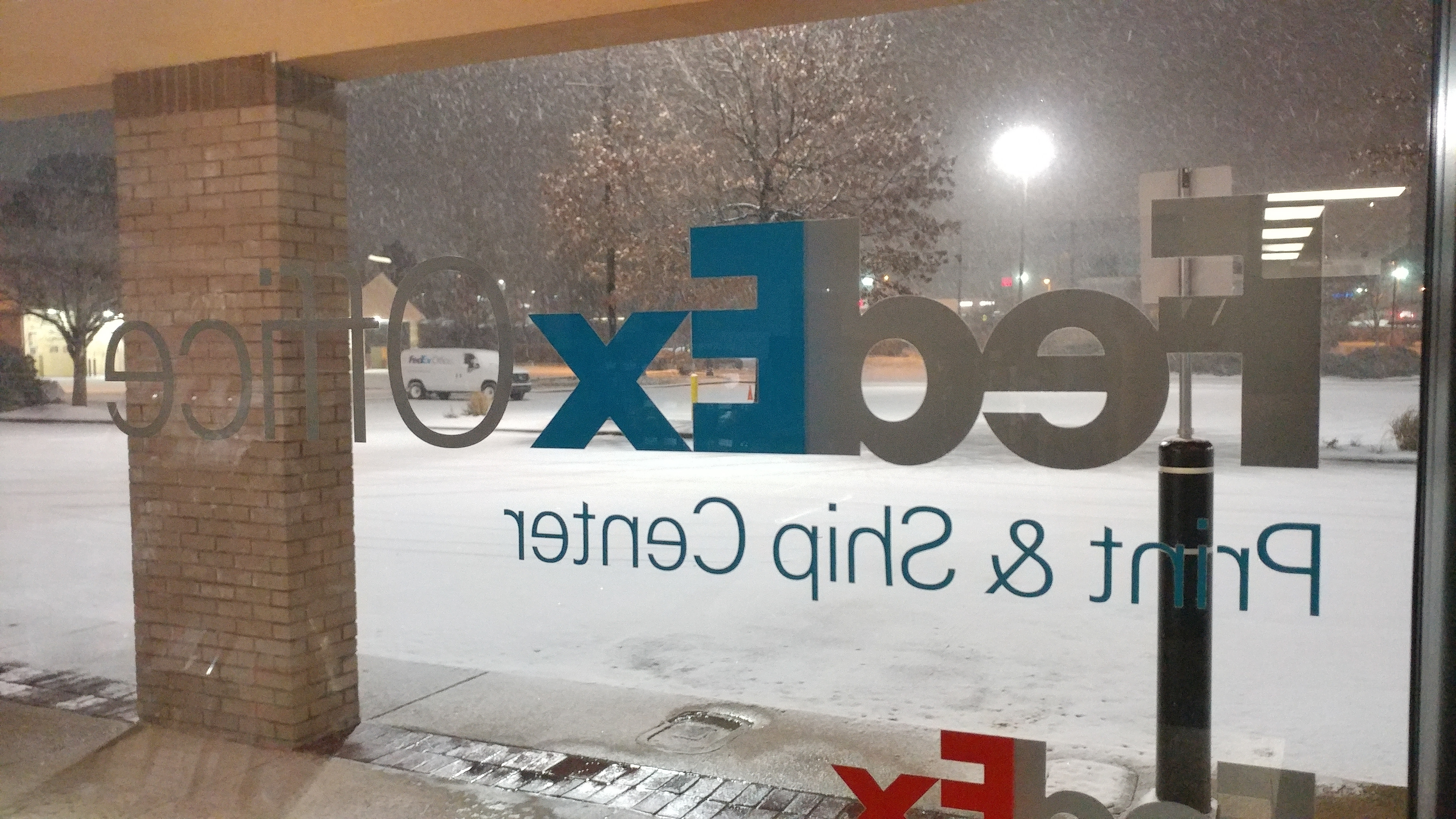 Building empathy
During my time in operations at FedEx Office, I developed a deep appreciation for the employees who represent the face of the FedEx brand every day. Direct observations while job shadowing and working in different roles within operations (ops) across the district demonstrated that common employee behaviors did not always match standard operating procedure. As a result, the customer experience lacked consistency, not only across different stores but between transactions.
Low metrics and low morale
My team was struggling to maintain their momentum and improve their key-performance indicators following a very strong year where we had received recognition as the number one performing store in the company. This dip in momentum led to low team morale, which further impacted performance.
In response, I gathered qualitative data through 1:1 interviews with my manager and observations of my team's consulting strategies.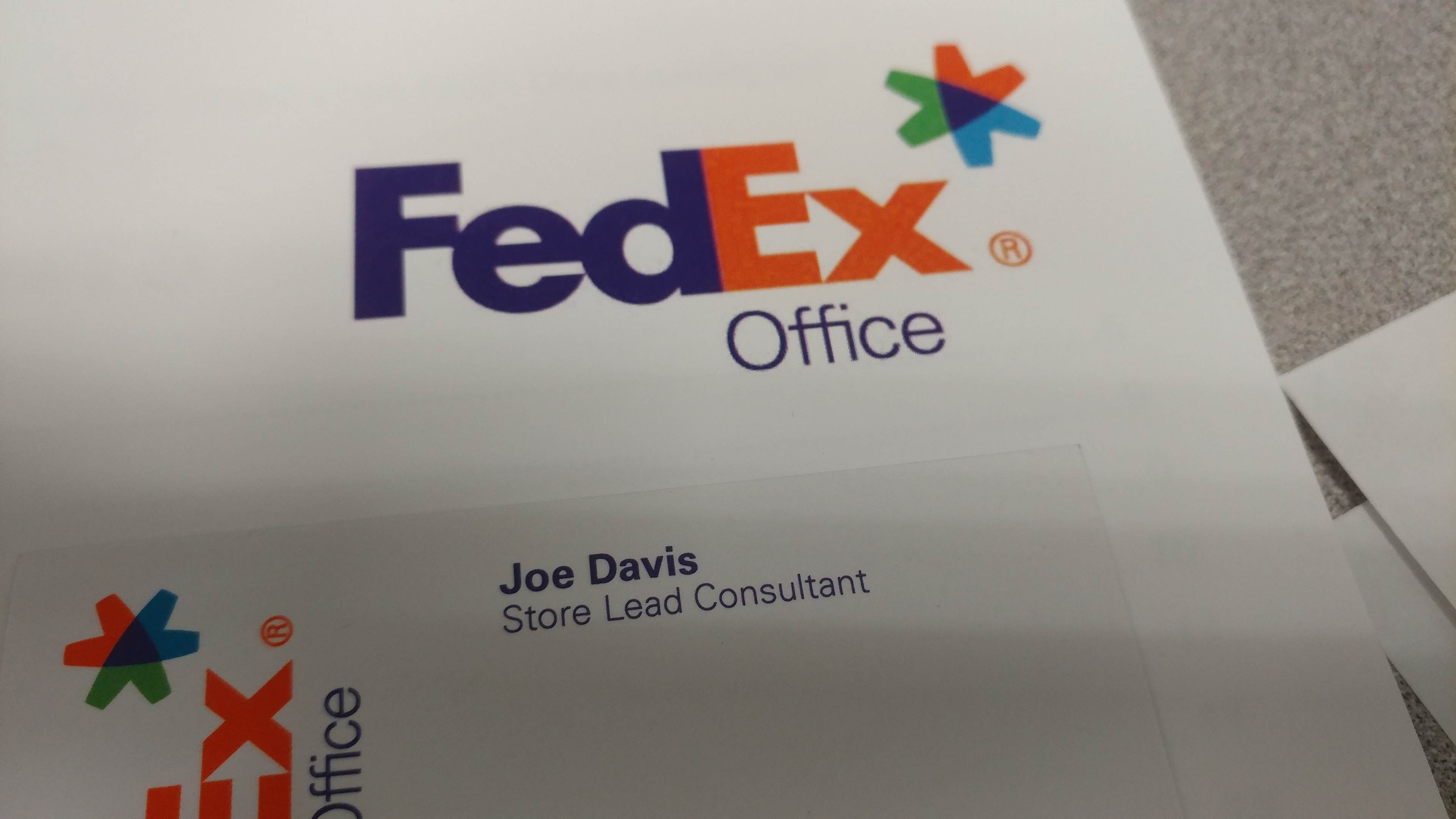 Defining the problem
Insights from observations
The data suggested to me that although my team had the understanding and skills necessary to carry out the behaviors and strategies defined by FedEx SOP, they needed an engaging motivator to nudge them to perform better during customer consultations. 
Triangulation of findings
Store metrics, including survey data and net promoter scores, confirmed that the team was not consistent in their approach to each consultation.
My manager shared how he had used games in the past to improve metrics at his store to improve engagement with his team; he had stopped after the talent behind the designs had moved on to a new opportunity. Excited by the idea of using board games to bring about impactful change, I eagerly volunteered to reignite and head the project. 
The new game needed to be engaging, entertaining,and flexible enough to play across shifts and between transactions. It also needed to focus on improving store metrics and customer experience by increasing the consistency of proven consulting practices.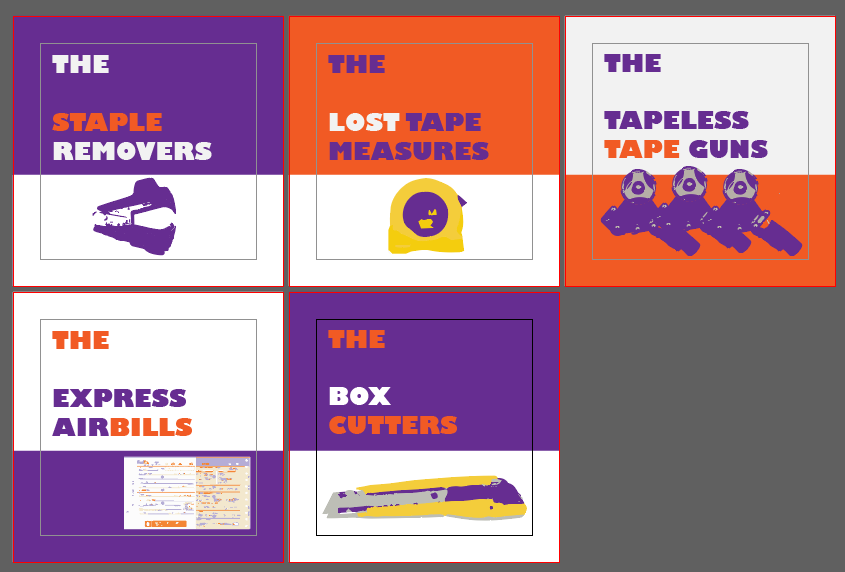 Developing a solution
A store meeting acts as a focus group
During a team meeting, I obtained qualitative data on employee preferences and objectives, settling on the idea of modeling a game after Candyland (Hasbro Gaming). Not only did this idea resonate with the team, my synthesis of the meeting and follow-up discussions suggested the nostalgic gameplay style would support learnability and improve early adoption.
I analyzed past games created by my manager and conducted competitive research on Candyland and Chutes and Ladders (Hasbro Gaming). Unlike previous games used at FedEx Office, I designed this game, which I called Copy Land, from the ground up in order to capture the FedEx Office experience. 
Ideation and collaboration
My direct supervisor and I ideated potential solutions and sketched our designs and ideas onto paper. We converged on a game board style similar to Candyland but with our own customized game mechanics. Additionally, we brainstormed ways to incorporate 
artifacts from around FedEx Office
into the gameplay and game board design
I used district and store goals to create a point system that gamified standard operating procedures and strategies developed by FedEx. The point system was weighted, making more challenging target goals worth more points, and easier tasks (low-hanging fruit) worth less. 
The easier tasks led to the reward of moving forward in the game, and as team members became competitive with one another, they would be further incentivized to shoot for the higher value goals. I designed the point system to make the gameplay last no longer than a month, based on past data and statistics of team performance.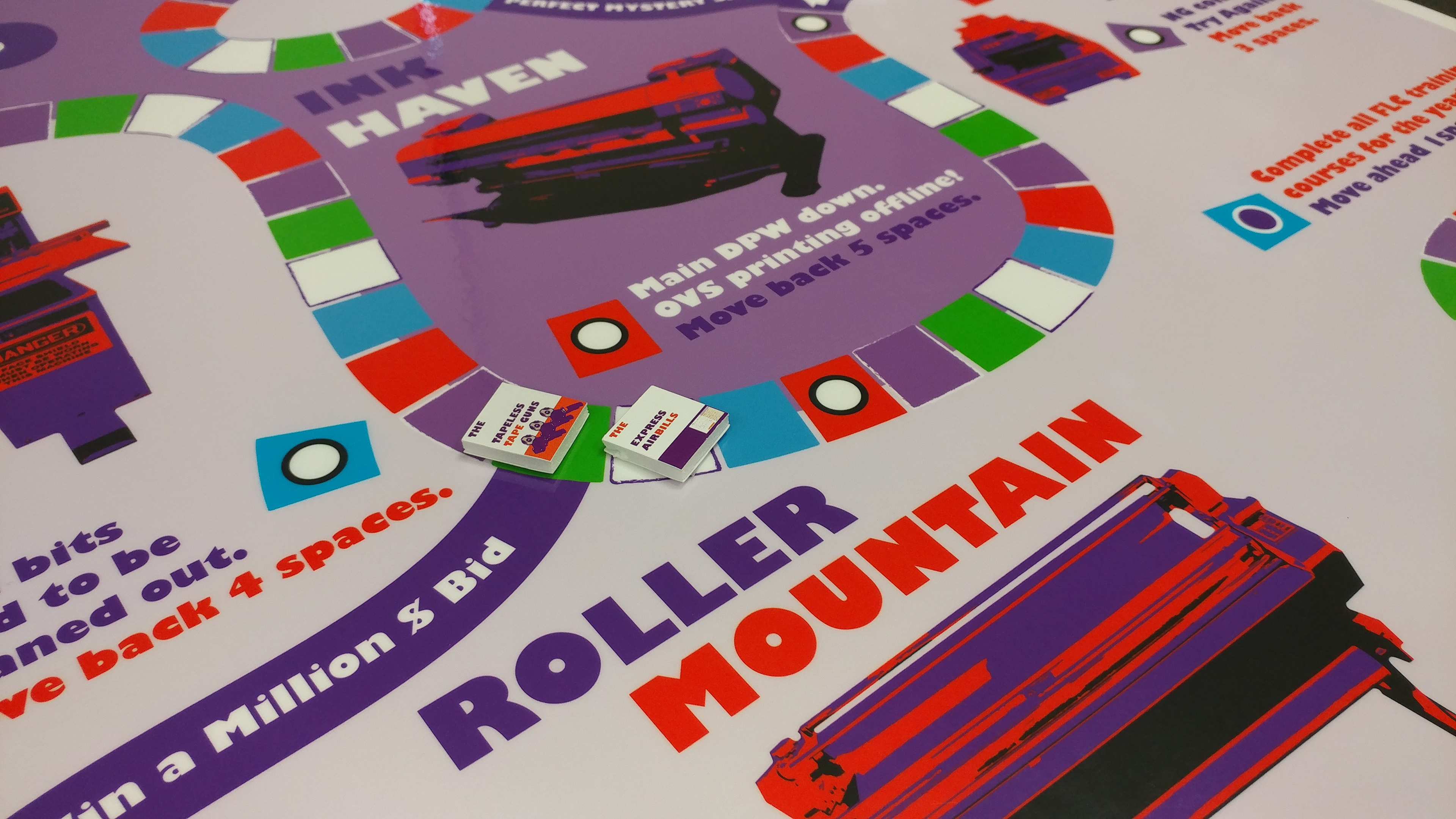 Delivering an impactful game
Designing an early prototype
I iterated on the early sketches and designed the
game board
in Adobe Illustrator; the prototypes and final game were designed to be made entirely out of in-store FedEx Office resources (such as foam core and lamination).
Key learnings from user testing
A key learning from the
early prototype
was that the board needed to be placed vertically and the game needed to use a die instead of an embedded spinner to reduce its footprint in the retail store environment, which lacked counter space. This decision proved critical when the game was eventually expanded to other centers. 
I iterated on the
game instructions
, focusing on making the game easier to learn and making changes in the language based on direct user feedback. Additionally, I refined point system strategies based on expert feedback from management.
In-store usability testing
After several rounds of design improvements, I delivered the
final prototype
for testing at my store. I gathered feedback as my team played through the game. 
Team member morale increased and consulting strategies improved in consistency, correlating* with several improvements in key-performance indicators within the store
*A large number of variables impact these metrics 
​​​​​​​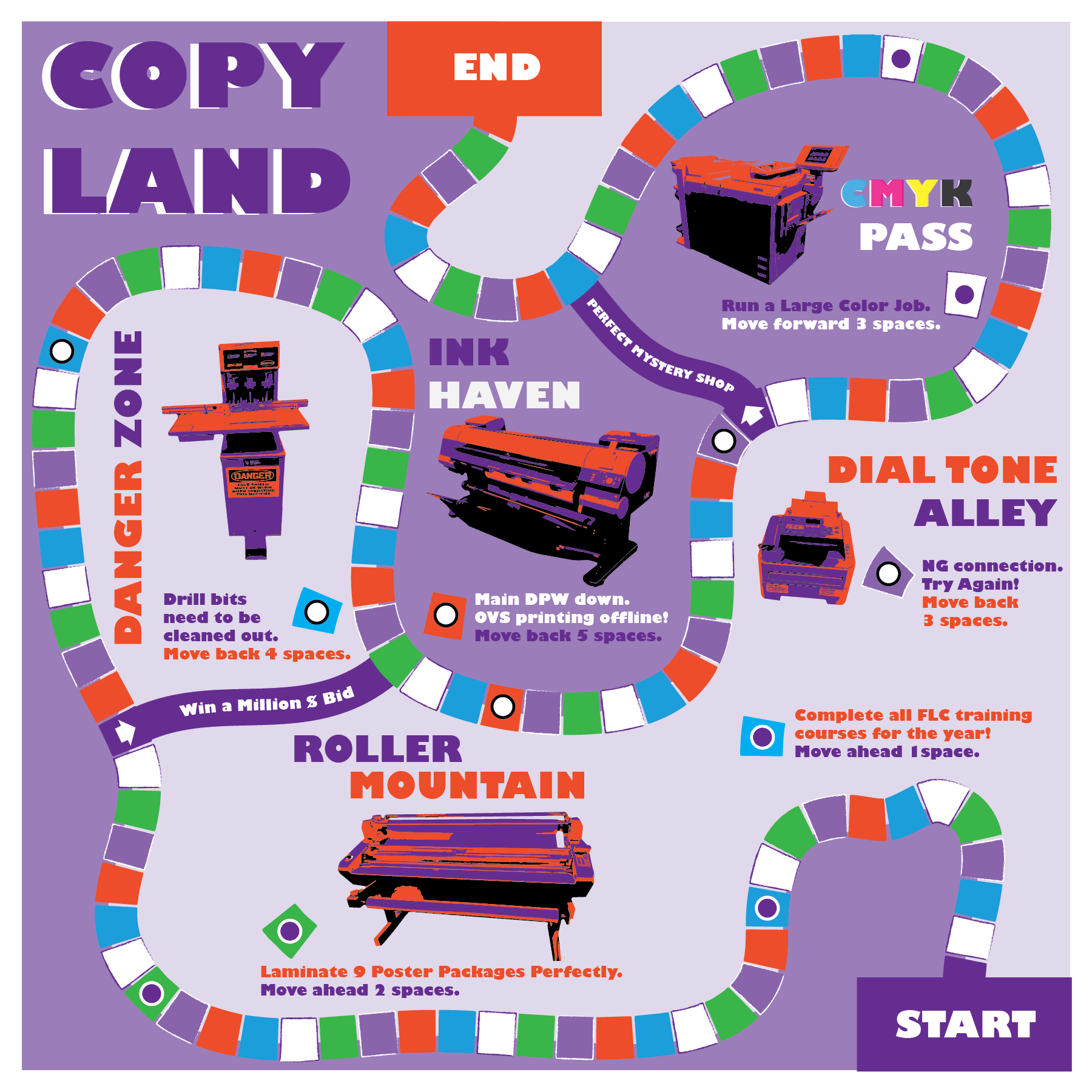 Expanding the project
Positive feedback and expansion
The game proved a success and my manager and I pitched the game to the district manager. After successfully pitching the idea, we collaborated to refine the point system strategy, this time focusing on the district's metrics.
I iterated on the game using the data gathered from testing, using team members' questions as a guide to help eliminate remaining ambiguity. I also made the game scalable for the district by designing
a new layout
that took up a smaller footprint.
I distributed the game to the district, and provided a
game packet
with instructions for printing and assembling the game using the included design artwork. Every store could now recreate the gameplay experience independent of their physical layout and store resources.
Impact
The game was implemented across all twelve stores in the district. Immediate feedback from management and team members was positive and the game correlated with improvements in two key-performance indicators for the district. 
Next Steps
I left FedEx Office to focus on my own development through an intensive human-computer interaction and design master's program.
Up until my program started, I continued working on new game designs and strategies, including using gamification to facilitate the training and adoption of new tools. I was also working on a pitch for using games at the regional level.
Games remain an integral part of FedEx Office culture, and are in use today throughout the company.
Interested in working together? 
Contact me today!